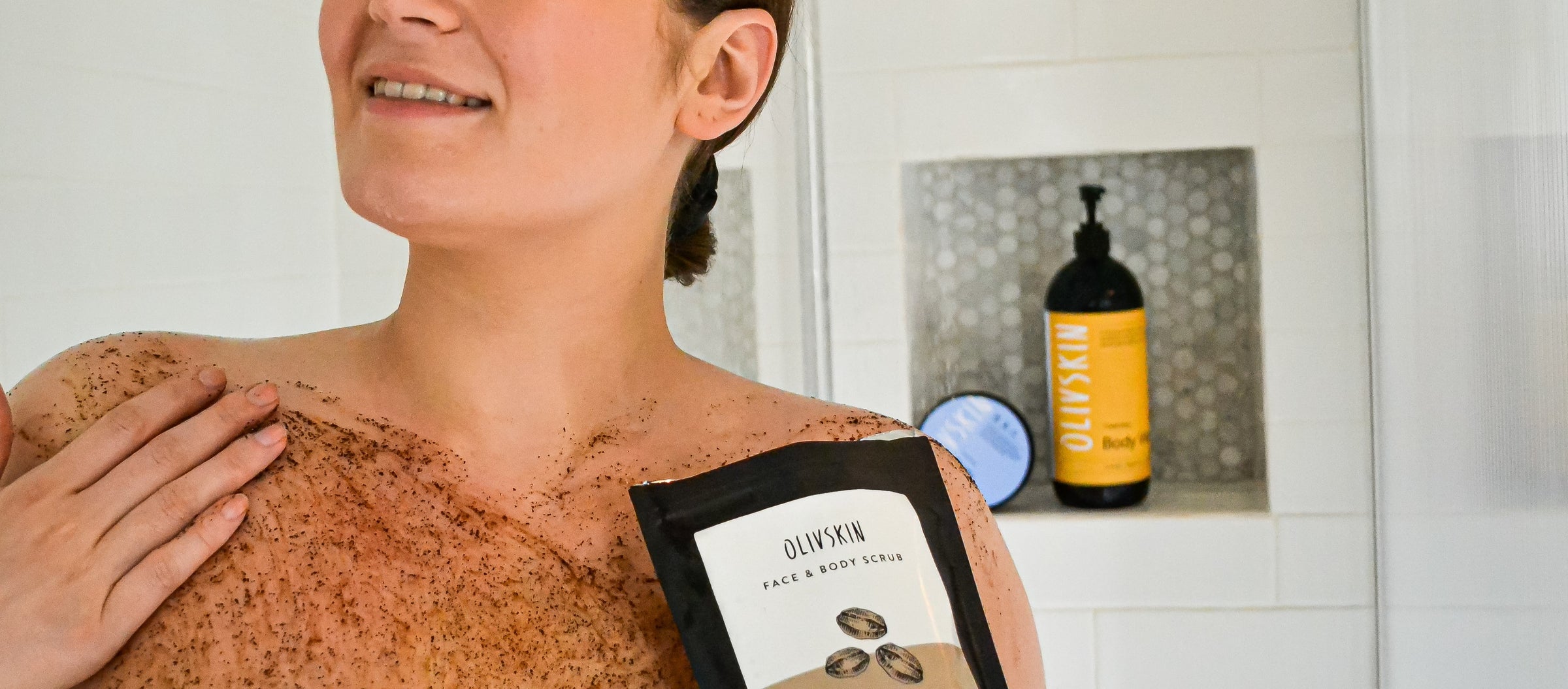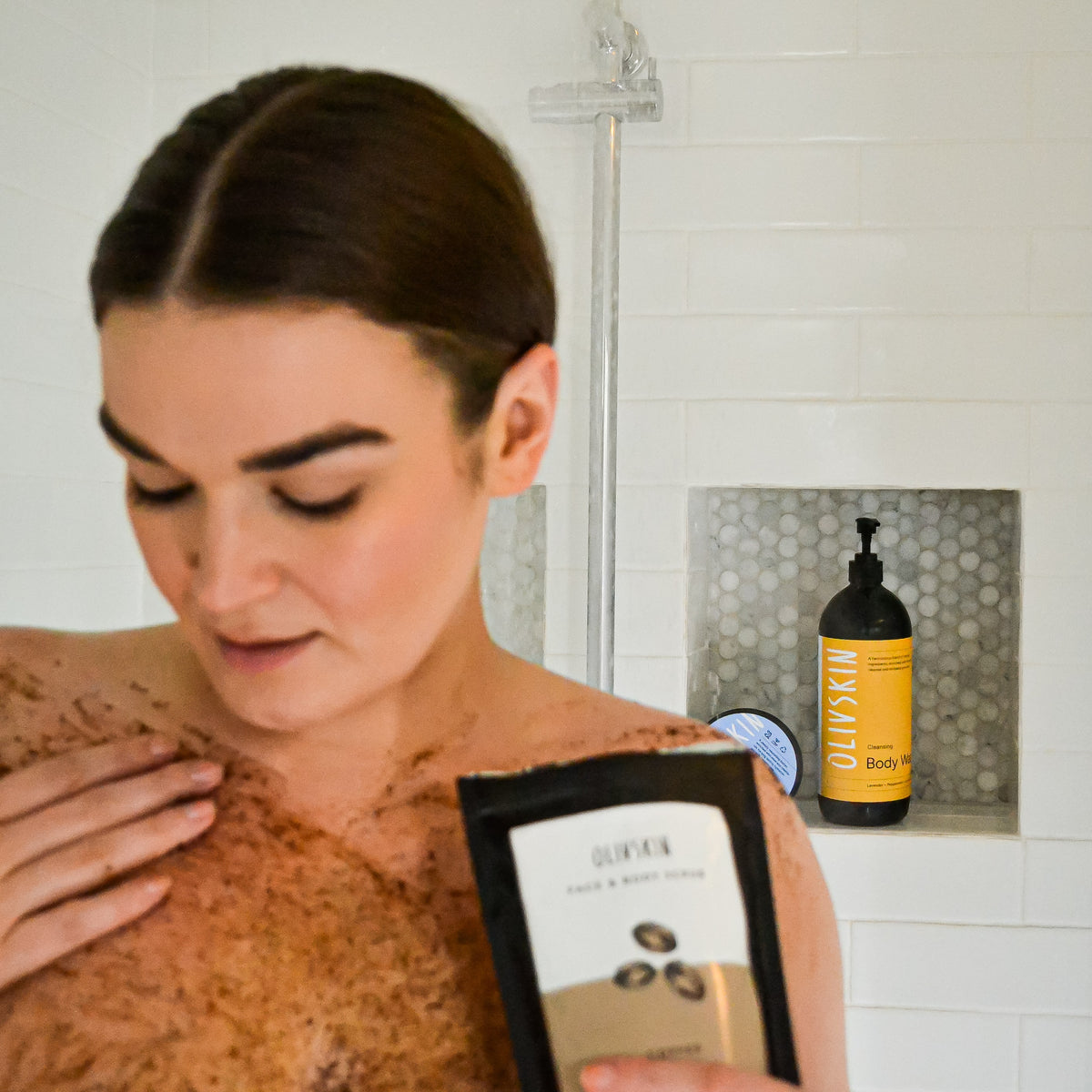 plus a free scrub with orders over $100
Meet Olivskin, your new go-to for natural skincare. Olivskin products are luxurious and effective, packed with the goodness of pure South Australian olive oil.
Say goodbye to dry, irritated skin and hello to a soft, smooth and rejuvenated complexion.
Product guide
Learn how to use Olivskin products and read about the unique benefits they bring to your skin.
show me
★★★★★

Amazing natural products! Really enjoy using the body scrubs and soaps. Made my skin feel so smooth and soft! High recommend! 😊

Lee Marschall
★★★★★

My all time favourite skincare brand!

Jacinta Revell
★★★★★

Great products. Well and truely worth the money, don't think I'll be back at the supermarket anytime soon 👍🏻

Tom Miller
★★★★★

Amazing products. Aussie made, natural ingredients, smell amazing and leave your skin feeling fresh!

Tayla Storr
★★★★★

I have used a number of various products available from Olivskin and can not fault the quality. Olivskin is diverse in its range of products and has something to suit the needs of everyones skin.

Carly McRostie